Back to all posts
Posted on
January 2023 - Self-Care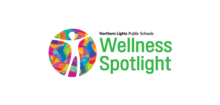 Happy New Year and Welcome Back!
This month we are focusing on self-care. At Ecole Plamondon School, this means that we will be working on reducing stress around exam time and maintaining a positive mindset!
 The definition of self-care looks different for everyone. Watch this video that explains how self-care does not always mean a day long spa day;  Self.Care.What.It.Really.Is
For some it may be hanging out with friends, and for others it may be curling up with a good book. For me, self-care means eating a balanced diet, especially after all the holiday baking and going to bed early when I need to catch up on sleep. Self-care should not leave you drained and exhausted, it should leave you feeling revitalized and with more energy. Check out this self care checklist for some ideas!  Self Care List
For more resources, check out the Self-Care page of the NLPS website.
                                Attention Students!!! 
Are you struggling with exam stress? Exams are around the corner….
Here is a link for tips on how to deal with the stress during exam week. I am also available every day if you need fidgets to use during your exams or if you simply want to talk through strategies with me; Exam Stress
Also…. 
Check out  FCSS Programs for more information on what is happening in our community for our families!