Back to all posts
Posted on
SENIOR VOLLEYBALL TEAMS MAKE THEIR RUN FOR PROVINCIALS!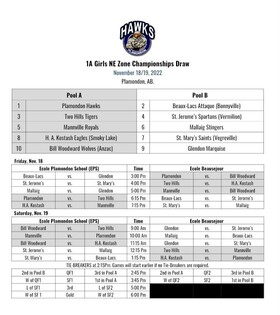 This weekend both of our senior volleyball teams are making their run for the right to represent our school in the 1A division at Provincials.  Coaches Reid and Kim have worked hard all year encouraging and developing their teams; this mixed with the drive, talent, and determination of the players have gotten them to zones.
The boys are heading off to Vegreville this weekend for zones and we wish them all the best.  We are with you in spirit boys!
The girls are hosting 1A Zones here in Plamondon, with the extra work of hosting our girls have the home-court advantage including a homegrown crowd.  We are looking for your support this weekend as the girls play for their place at provincials.  We hope to see you there!