Back to all posts
Posted on
February 2023 - Compassion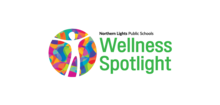 Thank you to all of the parents and guardians who tried out our activities last month. We had lots of fun learning about self-care and how we can address stress and maintain a positive mindset.
Compassion is kindness rooted in an appreciation of other human beings as real people who also suffer. It doesn't have to look like much. You don't have to sell off all your worldly belongings and become a social worker:
Giving up a seat to a pregnant woman
being polite to retail workers
helping your friend move
taking a second to listen at work
Compassion takes many forms. Paying it forward with positive actions over the course of a day can do everything from bringing a smile to someone's face to preventing burnout, even your own.
A compassionate act can be almost anything, provided the motivation is in the right place. Your ultimate goal should be to prevent the suffering of others.
Check out the links below for some ideas to practice Compassion; 
Like what you see? check out the Compassion page of the NLPS website for more great learning opportunities!
Take a look to see what is happening in our county at the link below; 
https://www.facebook.com/llbcountyFCSS/